This collection features Canadian artists' interpretations of found objects into visual poems that accurately depict life, culture, and identity.
A natural or man-made object, or fragment of an object, that is found (or sometimes bought) by an artist and kept because of some intrinsic interest the artist sees in it.
This collection is meant to be a curated group of artworks that serve as a small snapshot of the possibilities for discovered objects to become intentional art pieces. Recycled or found materials have the unique advantage of being instinctively familiar with the culture they are representing.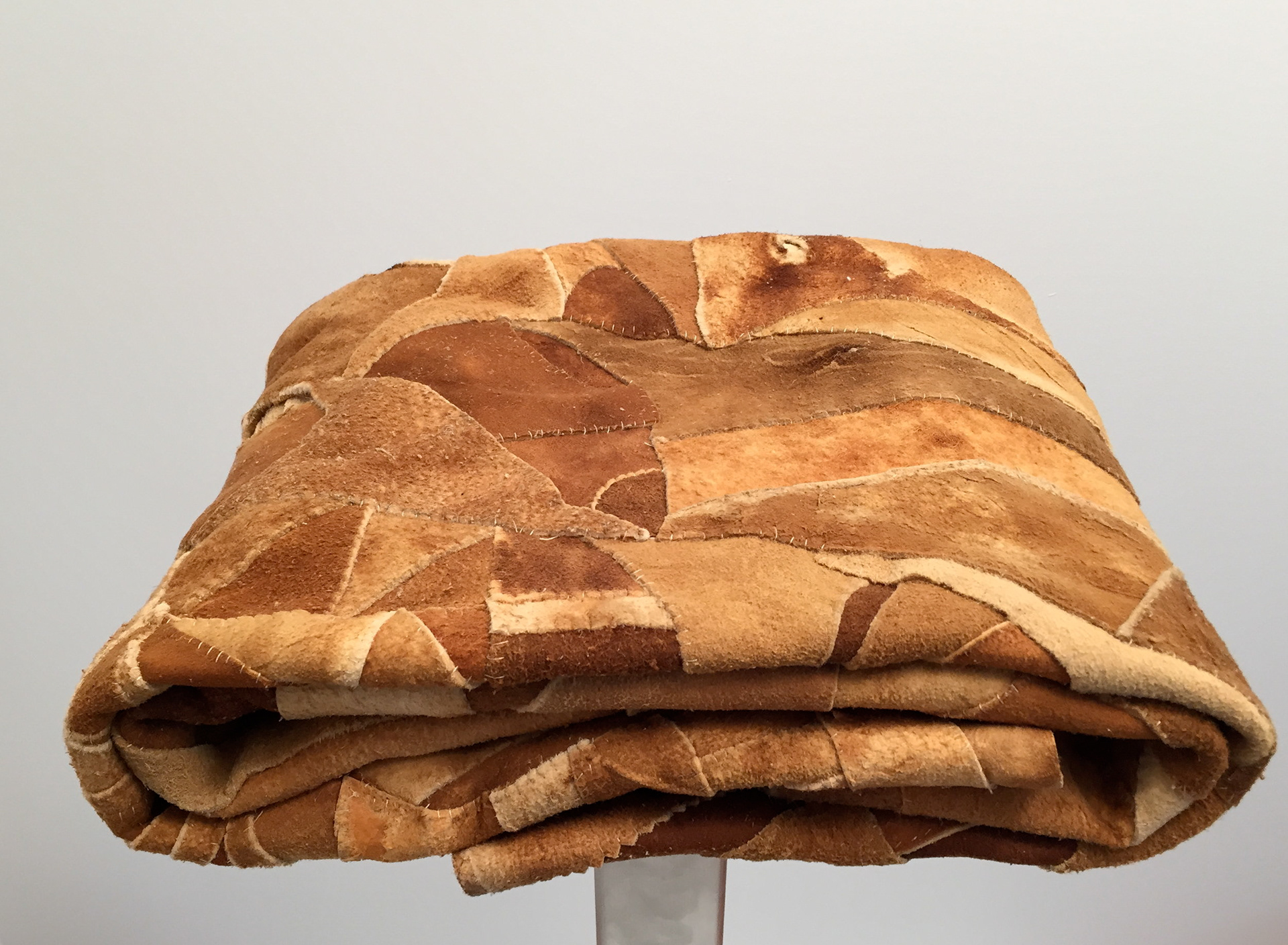 wood, metal, plastic, found objects, paint
Wade's work combines found and recycled materials with themes of transformation, politics, social issues, and spirituality. Her artworks are made with a variety of materials, including wood, buttons, figurines, scrabble tiles, and religious icons. Items collected came from thrift stores, were discovered in her neighborhood, or were given to her by friends, family, or community members. 
Her distinct art style arose from a combination of necessity and social consciousness. These found objects are used to convey a message that would appeal to the disenfranchised or the global majority. Her work explores her identity as an African Canadian, as well as her ties to religion, music, and ideas from the American South.
This piece was chosen for this collection because it reminded me of a wooden game board that my family used to have. The symmetry of the artwork gives the sculpture a sense of unity and that each piece was carefully chosen and placed exactly where it should be. Because the sculpture is made of found objects, it immediately feels familiar to me, as I know I've been to people's homes with that exact Jesus sculpture hanging on their wall. When I concentrate on one item, I wonder where she found it, how she altered it, and why she placed it where she did.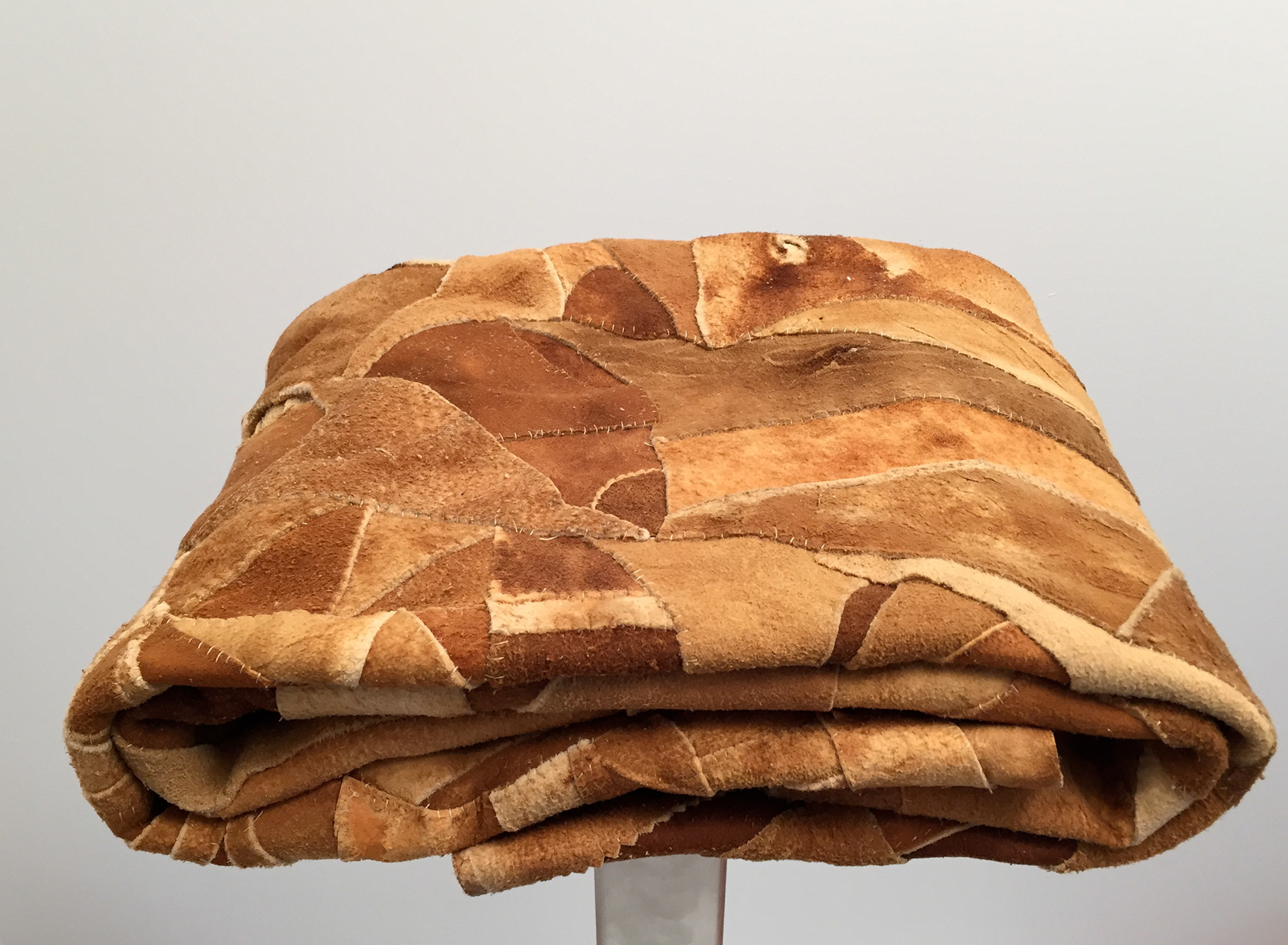 This is not a Hudson's Bay blanket", 2015
This piece was made from a patchwork moose hide blanket with layered scrap materials such as mitts, moccasins, jackets, and other items made by elders from the Sahtu Region of Canada's Northwest Territories. The textures of the materials contrast with the straight lines of the red, yellow, green, and navy of the Hudson's Bay blanket. The artist liked the sensory aspect of the piece and said it feels warm and inviting because of the smell of the moose hide, which reminds him of home.
This piece was added to the collection not only because it was created out of found and recycled objects, but because of the story of why it was created. Some native Indigenous communities believed that Hudson's Bay blankets given to them were contaminated with smallpox to spread disease. So Maureen wanted to use materials from the Sahtu region to provide warmth and healing as opposed to the traditional Hudson's Bay blanket. This piece makes me want to feel how warm that blanket feels, knowing that it was created to reclaim a feeling of safety. Since the blanket was created in a patchwork pattern, it feels like the artist meant it as a symbol of stitching together her community like an artistic nurse.
As a whole, the possibilities of a collection like this are endless because artworks created from found objects can instantly connect to the culture they are referencing and create a genuine interest in the story the artist is telling with each piece. Together, the collection's goal is to evoke a genuine feeling of warmth, understanding, and appreciation for otherwise unassuming objects. I would like someone who visits this collection to feel impacted by the process of deconstructing how we use and see everyday objects.